I only met with my students once last week, so this week is the full grind. A miracle occurred today, though! I didn't bring any work home. The key seems to be going back to my office to do work instead of leaving immediately after class. Imagine that.
The rest of last week is a blur, for sure. All that course prep makes my brain go to mush. Oh, and I forgot to post this e-card a friend sent me when I was complaining about course prep last week, so here it is now: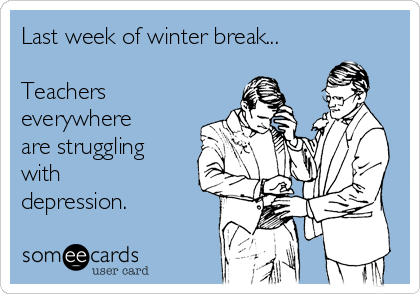 Now that I'm back, of course, I'm fine (and even in the zone). But, man, that prep week is whoa.