I love my primary care physician, my dentist, and my daughter's pediatrician. I also loved my previous doctor who LEFT ME (no, I'm not still bitter. Ahem).
The point is medical professionals who are awesome are great, and I know everyone doesn't have that experience. In fact, I didn't always have that experience. My daughter's first pediatrician was awful, for example.
But now! It is the opposite! Why, just the other day, we asked my daughter's current amazing pediatrician how much longer my daughter could be seen in the office since she's 18. And she can be seen there until she's 21!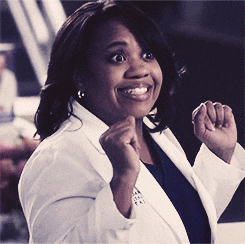 But I would have been okay if the cutoff were earlier because then my daughter could switch to MY doctor who is equally fantastic.
See, my doctor came highly recommended to me by a friend, and I then in turn recommended her to my mom. In fact, I would tell anybody in town to go see my doctor because she is awesome.
What my doctor and my daughter's doctor have in common is that they both LISTEN and PAY ATTENTION. They are also really nice, and I have never once felt rushed by either of them. I feel completely at ease with both of them. And, as noted above, my daughter feels the same way about her pediatrician as I do.
My dentist is super chill and her office is swanky and the cleaning chairs are actually MASSAGE CHAIRS. It is amazing. She is amazing.
Yay for awesome doctors.
For the Blogging from A to Z Challenge this year, my theme is gratitude. Every day, I am going to post about something I am grateful for. Tune in tomorrow to see what I pick for E.